Here are more pictures of our latest projects.
One way for access to sky boxes etc is to use grilles so your remote can work.
This alcove unit has an open section for your sky box etc.
This corner bookcase was an interesting project as the floor has the slope of staircase ceiling which had to be built over.
These cabinets are fitted into the eaves of a loft conversion.
This project is for the storage of thousands of cd's and DVD's and for ease of access we designed it with bi-fold doors.
Lots and lots of shelving!
Painted wardrobes.
A radiator cabinet with top drawer and side cabinets.
Another interesting project, hiding a downstairs cloakroom with a secret door.
This is the door now becoming bookshelves!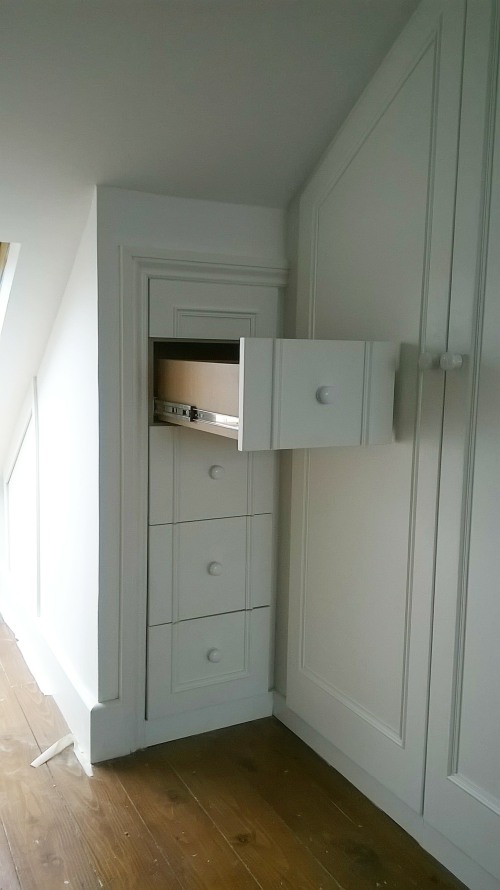 Wardrobes fitted into a loft conversion.